| | |
| --- | --- |
| | Picking a Caterer |




Jones Catering
123 Main Street
Anytown, NY 20317
USA
(212) 555-4321
(212) 555-1234 fax

Send Us

E-mail

© Copyright 2011
Jones Catering
powered by Website2Go.com
All Rights Reserved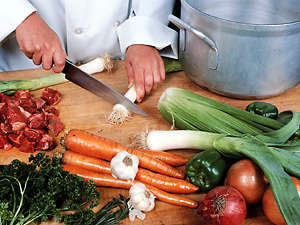 Jones Catering loves to cook. Ever since Jane Jones founded the company we've tried out new recipes every week. We've found some winners, too. As a rule of thumb for planning menus:

For cocktail parties lasting 2-3 hours, we recommend a menu of 10 items per person.

A selection of 4/5 items is adequate to accompany pre-lunch or pre-dinner drinks.

A light dinner should consist of 2 starters, a salad and 2 entrees.

A sit-down formal dinner should offer a choice of salads and starters, 2-3 entrees and several desserts.

Here are some of the choices we offer you for your event. We can mix and match menus any way you choose, too. Look it over, mark some ideas down, then call us at (212) 555-4321 to discuss details.

Starters

Main Courses and Entrees

Salads

Cold Cuisine

Hot Nibblers

Buffet Cold Dishes

Buffet Hot Dishes